Welcome to Alpha Quantum
Our company was founded in 2007 and since then we are providing enterprise software solutions for financial institutions and for fintech and insurtech startup companies. Our solutions, used on more than 1 billion EUR of assets, are employed in areas of portfolio optimisation, robo advisors, risk management and performance reporting, quantamental strategies, news analytics, satellites and aerial imagery analysis, specialised digital assistants and other areas.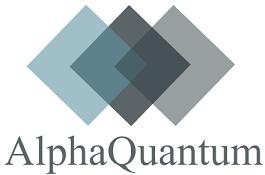 Our Products and Technologies
Continuously Creating Innovative Solutions
Company Leadership and Expertise
Selected users of our solutions and technologies
Contact Us
For contact please fill out this form and we'll get back to you.
Get in Touch
Mon-Fri: 8:00 – 18:00
Address
Slovenia,
Komenskega 40, 1000 Ljubljana